Right now you could probably hear the whole gaming world giving out one big collective sigh at the mention of another gaming mouse mat, but fret not as Razer categorizes this mat under their Elite category which makes one wonder why the Goliathus is under the lower Essential category.
Oh wait, do I hear another sigh?


According to Razer, 'The Razer Ironclad gaming-grade mouse mat is engineered to bring out the most comfortable glide of today's gaming-grade mice while retaining extraordinary tracking control. Its finely sandblasted reactive coating delivers optimal glide to both high- and low-sensitivity gamers. Built of a solid aluminum body that prevents warping, the Razer Ironclad is reinforced for strength and durability.'



Unboxing the packaging, one is greeted by another huge black box constructed of matt plastic-like material. This is the carrying case for the Ironclad, and as some are already aware - it is pretty heavy. By my guess, the total weight inclusive of the mat is around 500-600gms - pretty much around the same weight as an entry-level DSLR - yes, keep sighing.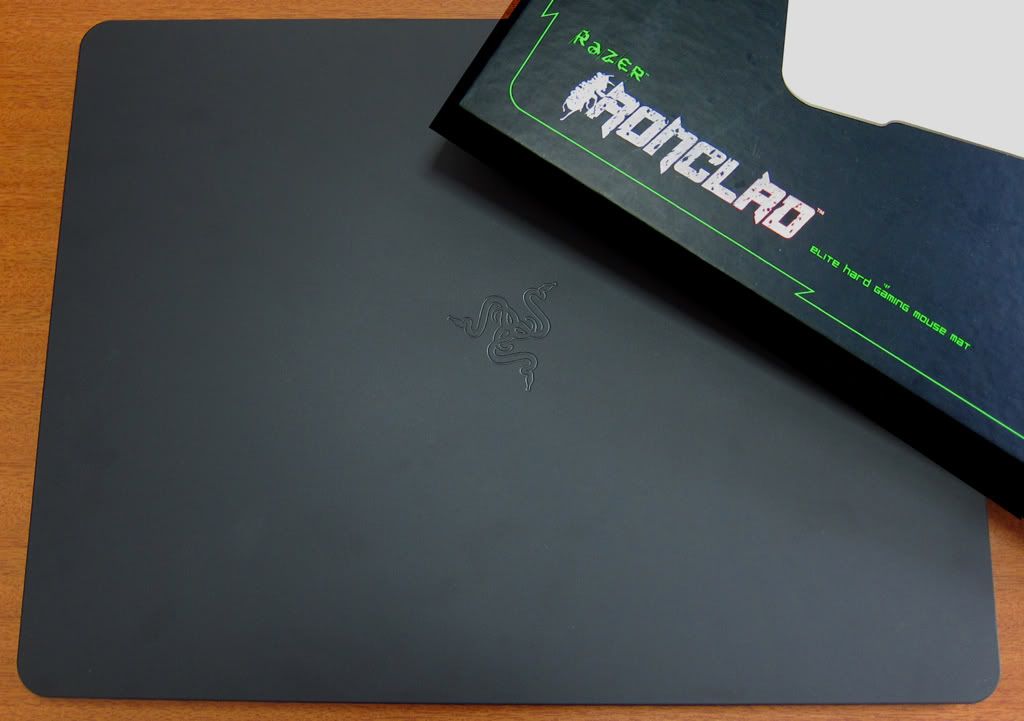 Opening up the box, the first thing that probably comes to mind is - wtf is the Ironclad an ugly off-white color and not the pure white that is depicted on Razerzone?
Another sigh.

(note - the color rendition is the best I could do with the Canon S90, but rest assured it is definitely not pure white, and unfortunately it's not glow-in-the-dark either).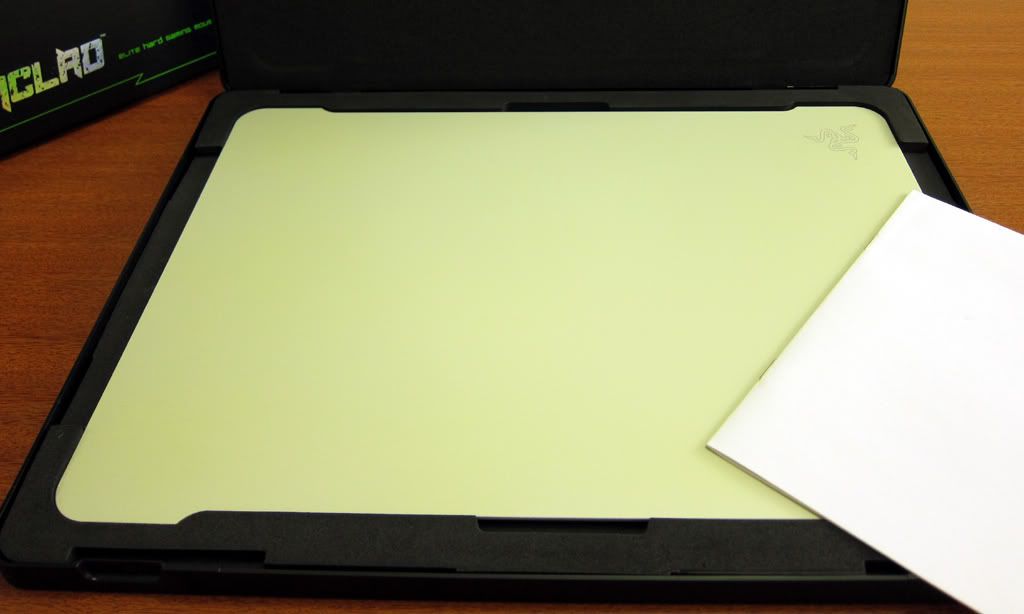 Underneath the Ironclad, there is a compartment in the carrying case to store the Certificate of Authenticity, Stickers and a Product catalog, though why would anyone want to carry those around apart from the Ironclad itself is anyone's guess.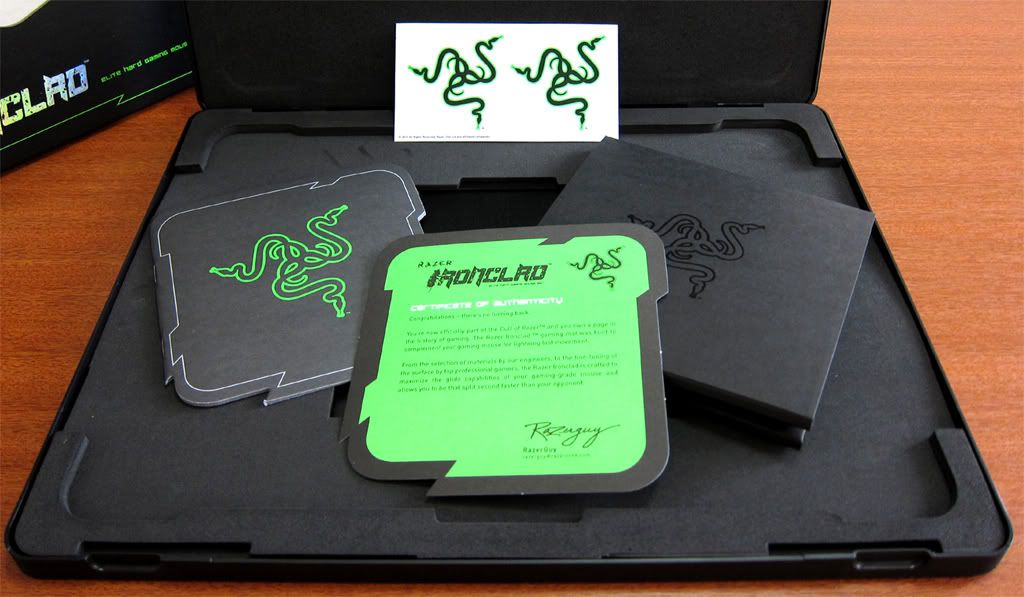 Feel-wise, the Ironclad somehow reminds me of the Icemat Glass mouse pads that came out a few years ago. Just not as noisy, not as smooth and not as thick.
Low sensitivity gamers may also find the lack of real estate troubling, as it is obviously not that big.

(note - here it looks white as the white piece of paper to help color balance has been removed, so the camera's auto white balance has no balance and messes it up).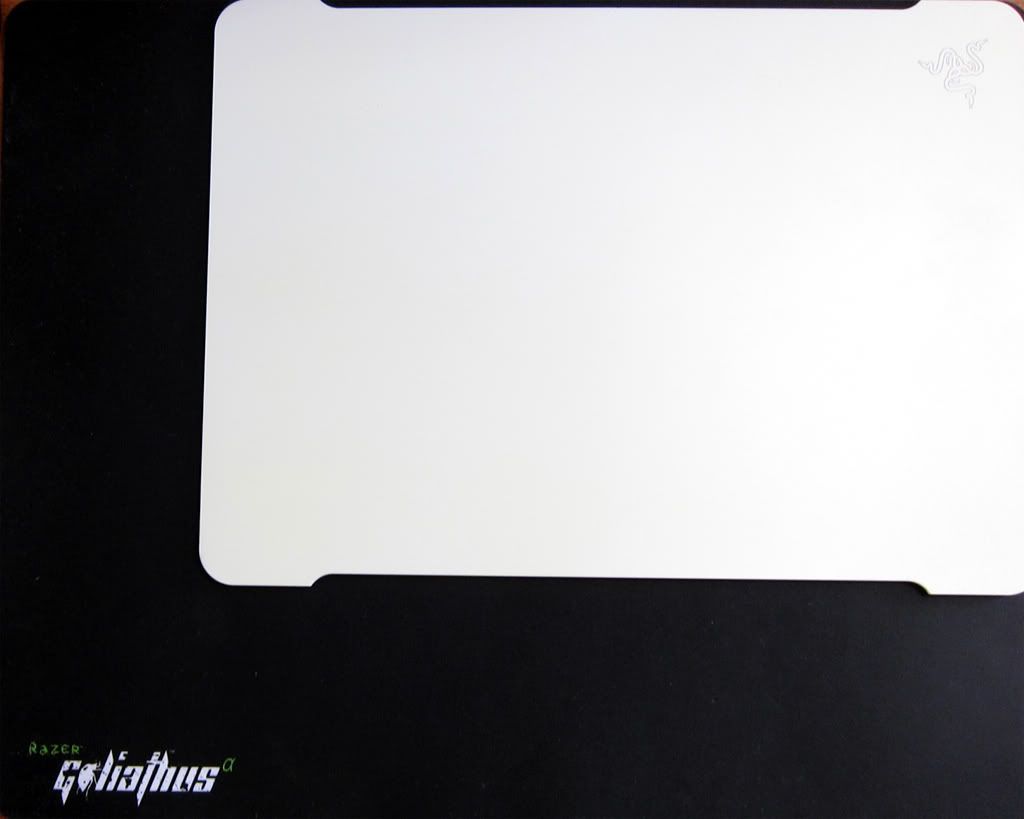 The Ironclad is stabilized by a rubber backing that covers the whole underside, with the mat itself made from what appears to be a laminated construction, which of course gives it 'strength and durability'.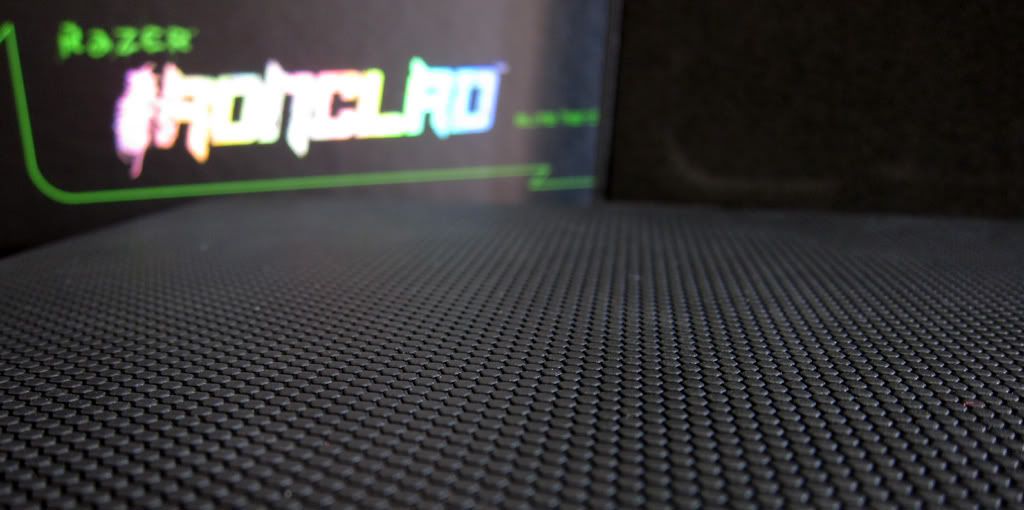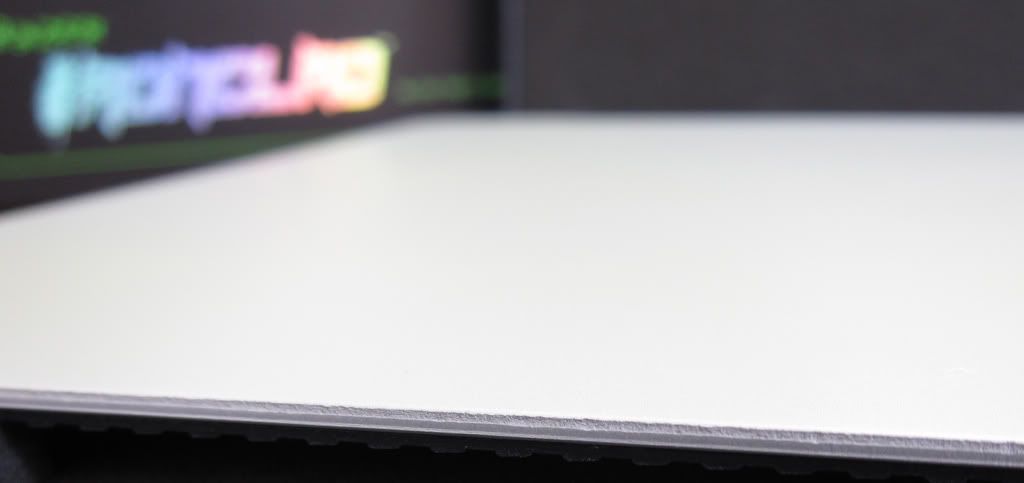 By itself, the Ironclad is a pretty interesting one, but it's a little pricey for being just a 'mouse pad'. If money is no object, by all means go ahead and try it out - if you have not already been dissapointed at reading all the above. Else look towards the Vespula for a better value hard mat or even the Destructor, or my personal choice - the Goliathus.